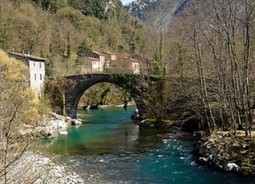 Bill and Carol Sansone are the envy of their friends. Acting on their passion for Italy they have gone back year after year to explore regions up and down the peninsula. Since 2005 they've taken six different destinations for a "test drive" in search of a future retirement home.
"We've rented in Tuscany, Umbria, northern Lazio, Lake Como and Torino, settling into life in each locale, opting to walk or take public transit rather than drive, preparing meals from local produce, and participating in the local life. Wherever we are, Italians always stop and talk—in the shops, at the bar, even in the middle of traffic! Our most memorable experiences revolve around the people we meet along the way," says Bill. […]
Melanie Hönig's insight:
This couple has taken roving (should that be ROVER-ing?) to another level, testing out retirement spots since 2005.
See on internationalliving.com
---